This round feeds as long as there are only 2 rounds in the magazine. It seems that the pressure of the magazine spring with 3 rounds in it, when closing the bolt, pushes the nose of the top-most bullet too far past the bore axis, and it will not feed. Two rounds in the magazine work fine. It needs to be determined if a competent 'smith can sort this out, because I think these bullets are ideal for open-sight hunting with the caliber.
The 380gr monolithic objective was 2250 fps, 2265 was achieved.
The 350gr monolithic objective was 2300 fps, 2311 was achieved.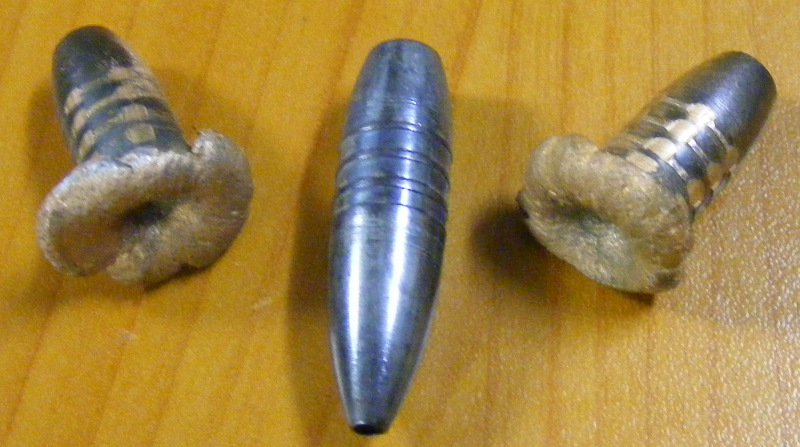 Two bullets were recovered from the backstop, distance from muzzle around 15 meters, backstop was sand.
The bullet on the left retained 99.33 percent of it's weight. The bullet on the right retained 99.27 percent of it's weight.
Feeding with this bullet is perfect.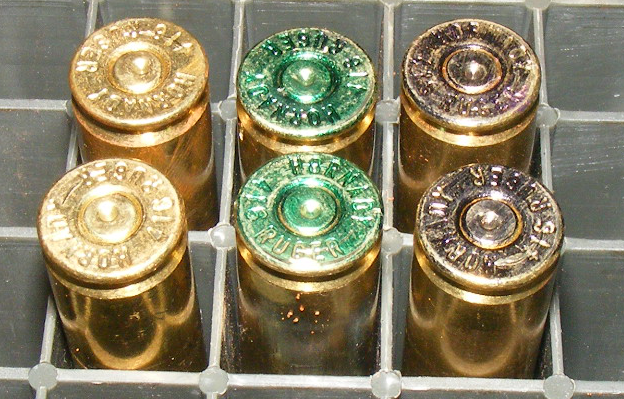 The brass that is clean had the 69.4 load.
The brass marked green had the 71.3 load.
The brass marked black had the 72.4 load.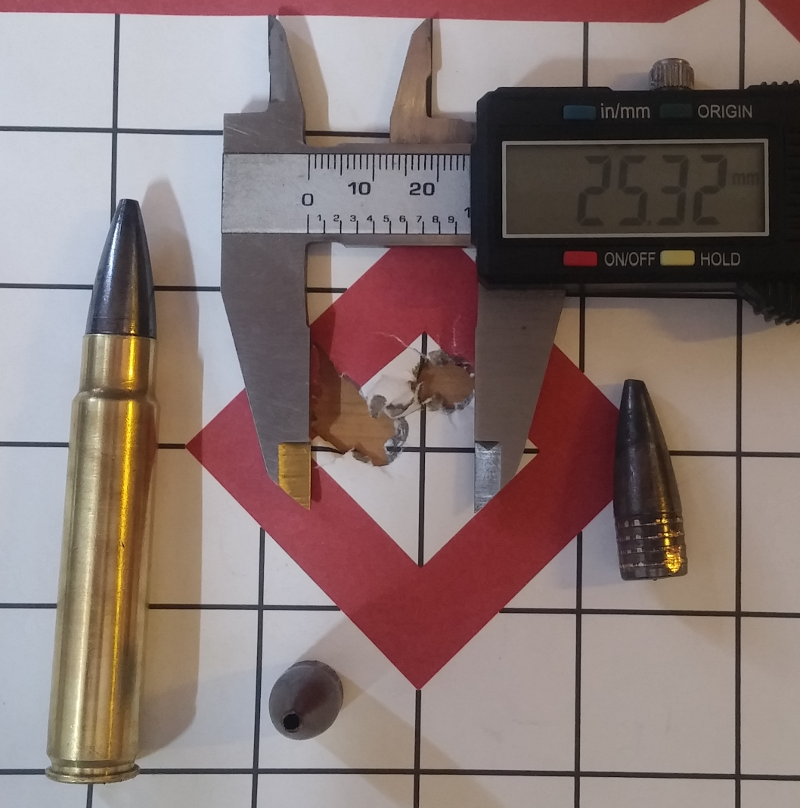 Hornady brass, Federal 215 primer, 80gr S355 batch 009, AOL 3.43 inches, this is 0.1 inches over the cartridge AOL, but chambers perfectly.
The magazine holds 3 rounds. When 3 rounds are loaded, the second round does not feed, this is because the AOL is too long. If there are 2 rounds in the magazine, the second round feeds without a problem.
Distance 100 meters, shot from the bench. Recoil is stout, but not uncomfortable.
Scope is a Leupold VX1 3-9. Rifle is fitted with a slip-on recoil pad.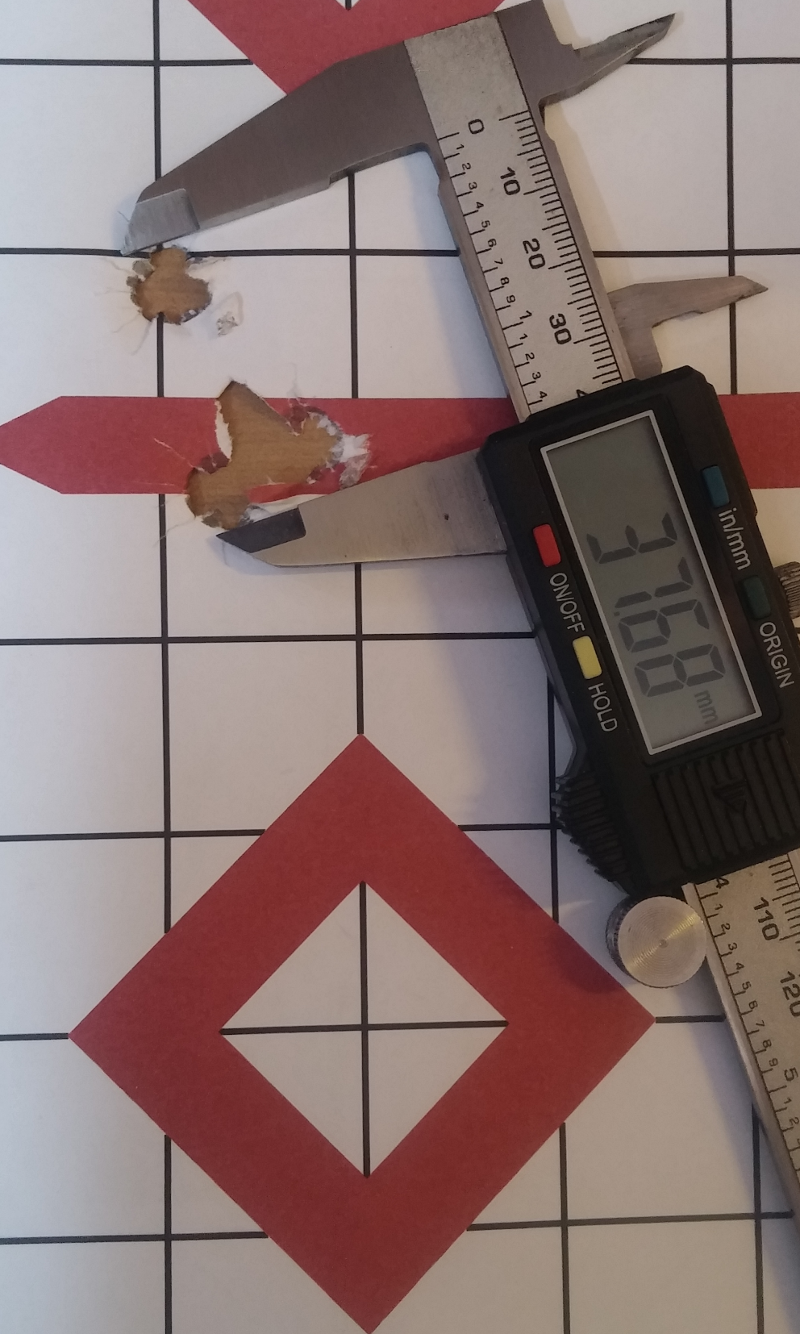 This is with the load using 81gr S335, velocity is 2850 fps, shooting to the zero point of the previous load.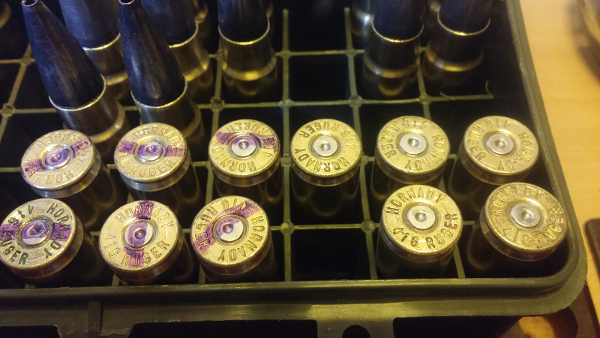 The brass with the stripe was loaded with S355, the other with S335.