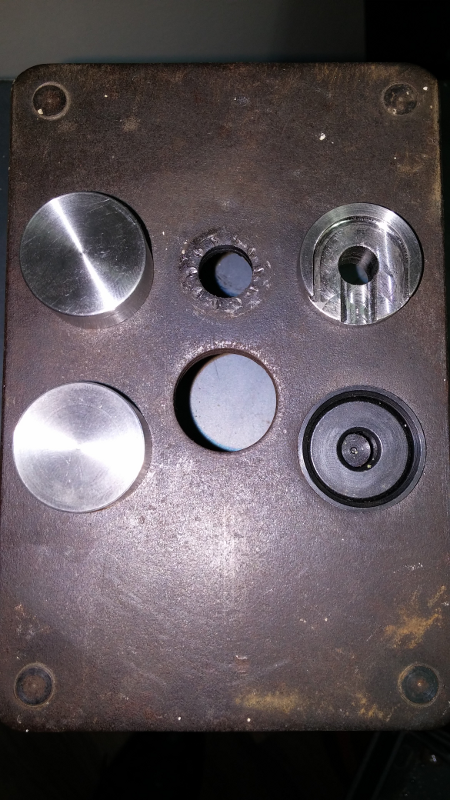 This is the base plate with the parts fitted. There is a shotshell holder, with a hole through the middle big enough for decapping shotshell primers.
In the picture of the original press, there is what appears to be a small insert at the decapping station, but I figured a proper shellholder would work better.
There are two buttons, with 10mm pins underneath slotting in to the 10mm holes of the base plate. These are to guide the part I've christened "the crimp station hull guide".
In the original picture, there is something similar to one of these buttons visible at station 4.